The future of business cards
Simple, convenient, safe – and individually tailored to fit your corporate design: That's the Digital Business Card from aloqio. It perfectly complements or replaces the classic paper business card and was developed especially for companies and organizations.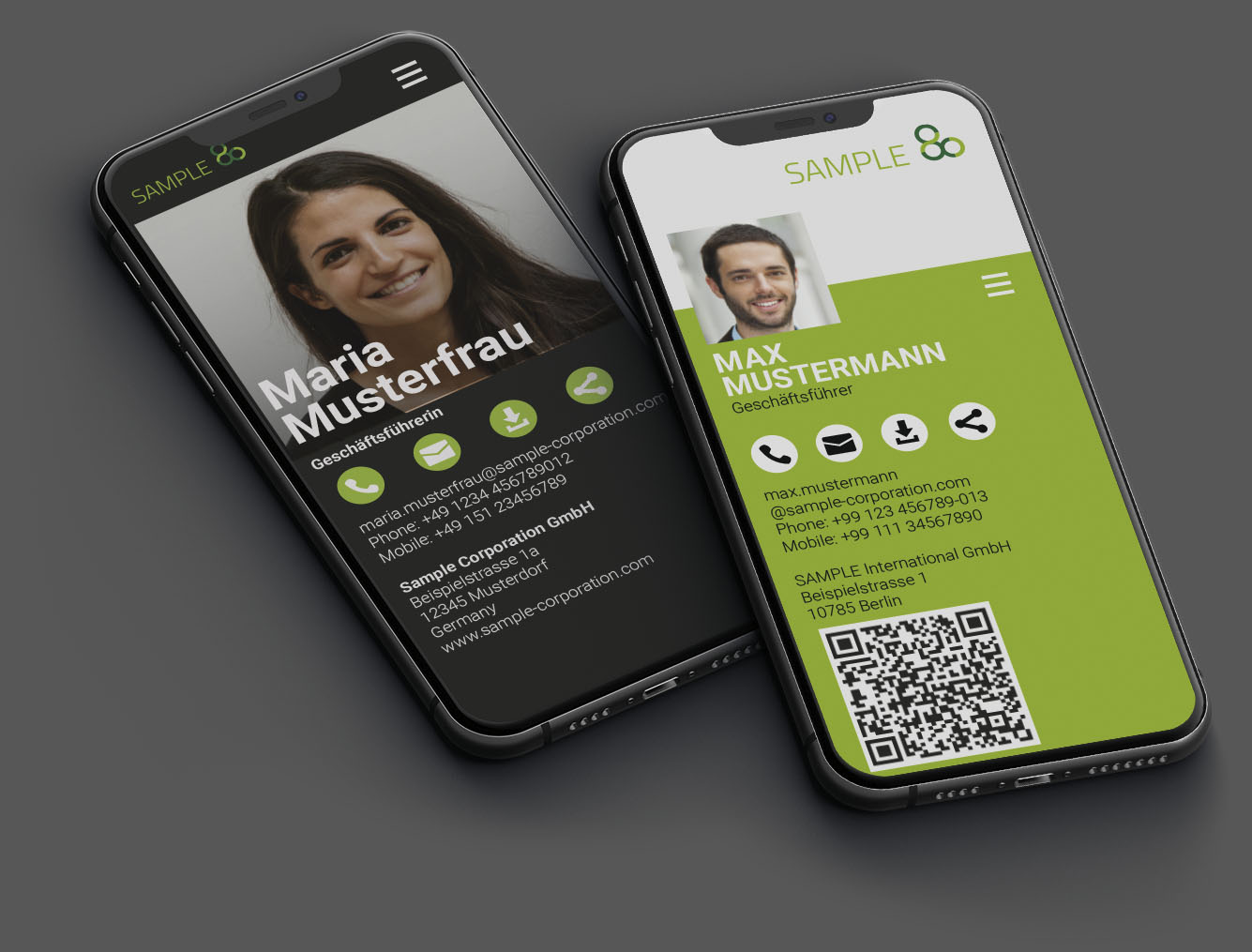 What is the
Digital Business
Card?
The Digital Business Card from aloqio is a
web-based contact page for each of your employees.
It can be opened via a link, a QR code or an NFC card using any smartphone and any PC – which makes contacting your team and networking more convenient than ever:
Call directly from the web-based contact page
Send a message by email, WhatsApp, SMS etc.
Download vCard and save it to your own smartphone or PC
Sharecontact information with third parties
get more info – e.g. social media profiles, relevant links to your company website, images …
Why does your
company need
such a thing?
Digital business cards make professional networking even more efficient:
The contact details of your employees are always up to date. They can be accessed, used, saved, and shared in a flash.
The Digital Business Card can be enriched in many ways – e.g. with photos, social media profiles, links to relevant subject areas on your website and much more.
The Digital Business Card is always available via a QR code or a link – even if your employees should not have a paper business card at hand.
Depending on the occasion or the recipient's preference, the Digital Business Card sometimes replaces the paper card: a small but symbolically effective contribution to more sustainability.
Why is the
aloqio solution
better than others?
aloqio is a product of prinux, one of the largest specialists for corporate business cards in Europe. From more than 20 years of experience as a B2B only provider, we know what is important to corporations, companies and organizations:
Reliability
Security
Branding
multi-level group and user management
Success measurement
Connection to existing data sources
individual service
customized enhancements
On this basis, we have developed a comprehensive solution. And in combination with the classic prinux services, printed and digital business cards can easily be ordered at the same time.
How much does
the Digital Business
Card cost?
The Digital Business Card from aloqio is available in three versions:
Free: The fast and uncomplicated Digital Business Card for small businesses and self-employed
Business: The configurable digital business card for companies and organizations
Enterprise: The solution with maximum flexibility and the greatest freedom of design – ideal for large companies and corporations.
Digital Business Card from aloqio:
The all-in-one solution for companies
aloqio is your full-service partner if you want to introduce digital business cards within your company. You get everything from a single source:
Modern, secure and web-based IT solution (SaaS)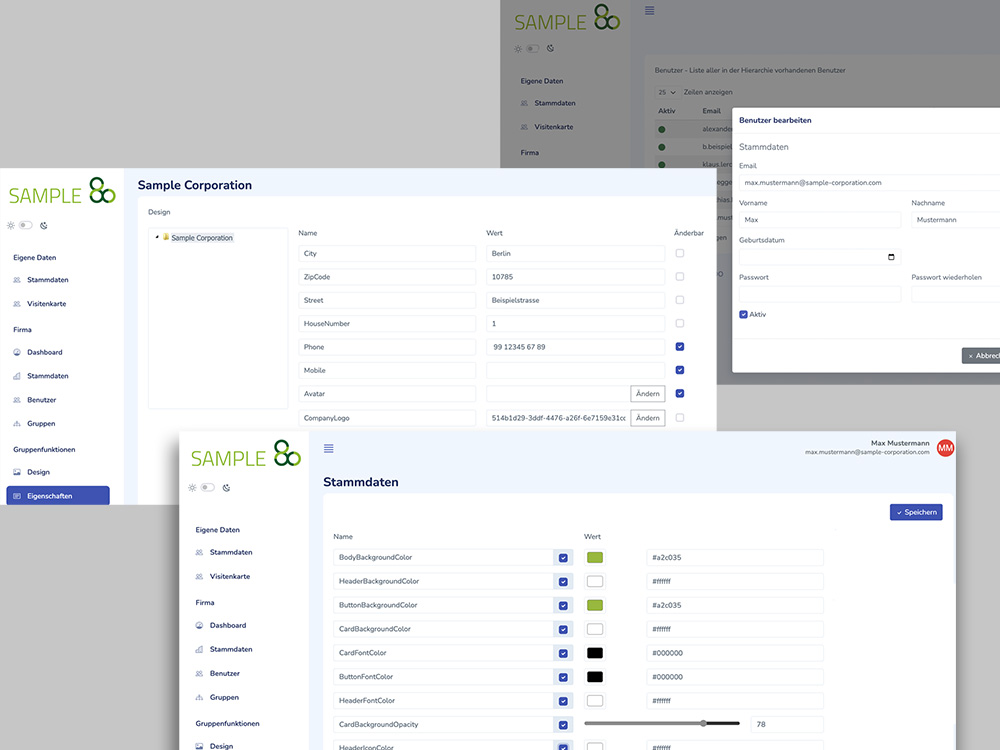 + physical card production (with QR code and/or NFC)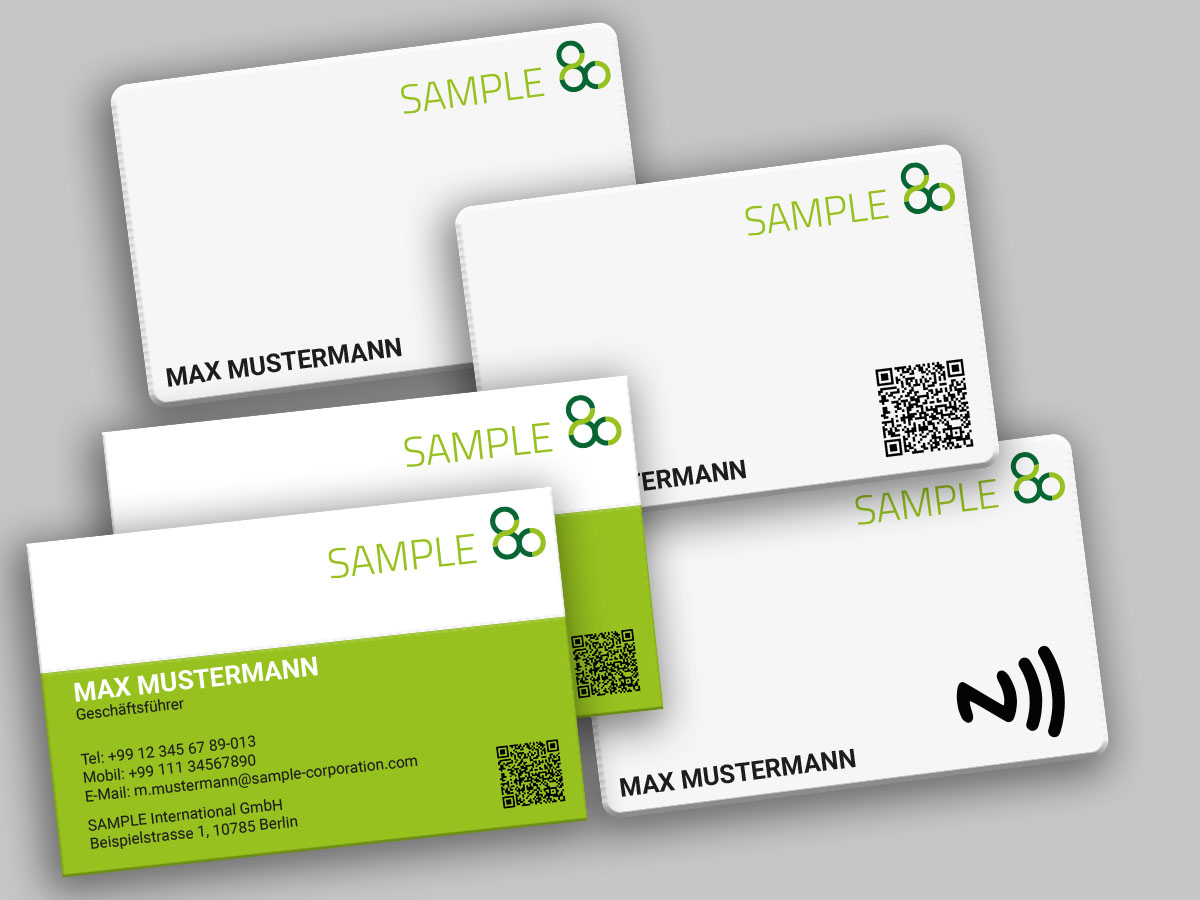 + individual customizations (design, API …)